Here are a few things I worked on this weekend. I finally finished a few of the gemstone rings and pendants I posted some in progess photos of before. I also have been working on improving my new studio space. This weekend I painted and hung (with the help of my boyfriend, thanks Scott!) a peg board to help organize some of my tools and supplies. I am always surprised at the number of tools I have collected in the short time that  I have been pursuing metalwork. Oh, yes, and I added a light above the bench to help me see what I am doing. I posted some pictures of my studio space when it was first set up in an earlier post.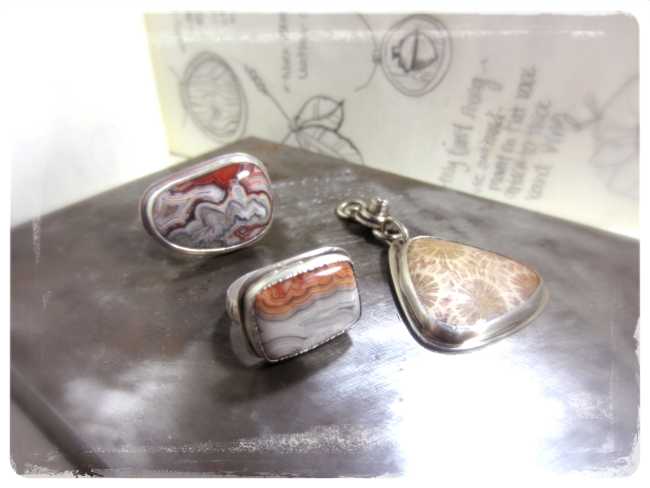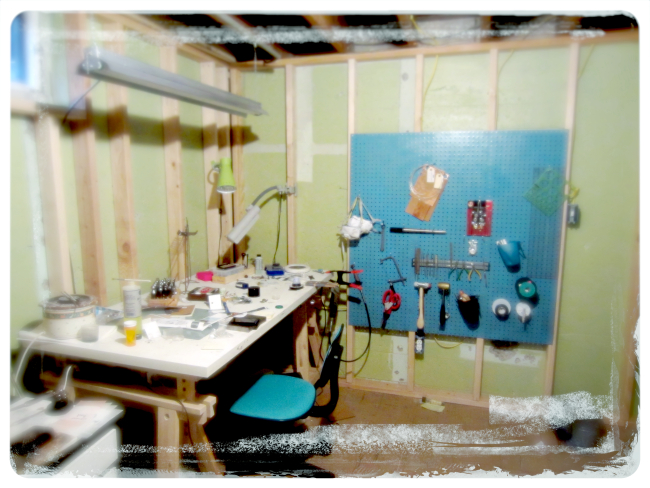 Want to see what other talented metalsmiths are working on? Check out the great blogs below!
Check out the awesome artists below and see what they are working on.