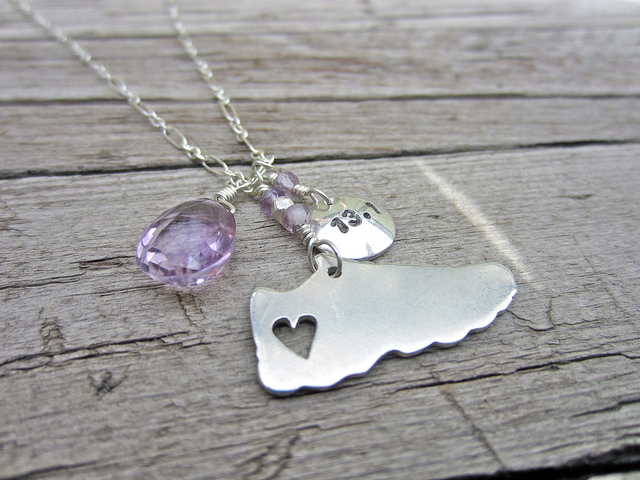 I am excited to finally get to share this piece. This little running shoe was inspired by my Mom who is running a half marathon this weekend! I am so proud of her and wanted to make her something special, but different from other inspirational pieces I have seen.
I really loved how it turned out so I am offering it in the shop. I am excited about all the possibilities of this piece and the customization that will be possible. Along with the running shoe charm, I made a little round domed charm that says 13.1, but it could be any distance. For example I might have to make one for myself that says… 2 🙂 I made several other prototypes in copper that say Run or have the distance imprinted on the shoe itself. I can also do a little charm with the race name and the date.
These will be a great gift for accomplished or beginning runners. Click here to see the Just Run necklace in my online store.